Bakersfield Tourist Attractions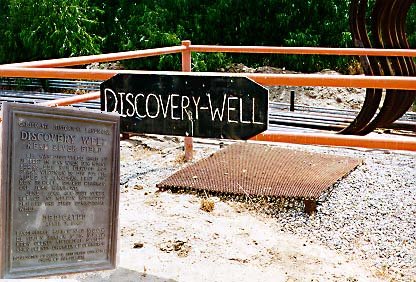 The Discovery Well of Kern River Oilfield is a little known tourist attraction that you can try to find on your next visit to Bakersfield. Most people that live in Bakersfield are unaware of this historic landmark (California State Landmark No. 290). Alas, Chevron has fenced off access to this landmark.
Oil was discovered at 70 feet in 1899 in this first commercial oil well in the region. It's located in the brush on the right side of Round Mountain Road (0.7 miles east of China Grade Loop) as you head east toward that other special attraction, Sharks Tooth Hill.

Kern County has long been known as one of the best places to observe wildflowers. In addition to the old wildflower areas of Kern Canyon, Arvin hills and the Ridge Route is a great, relatively unknown treasure for the Bakersfield tourist known as the Wind Wolves Preserve. This preserve did not exist during our Bakersfield High School days, but it should not be missed in the Spring when wildflowers cover the desert in blue and the hills in gold and yellow. One can view a carpet of blue dick and owl's clover in the plains and poppys, goldfields and fiddlenecks on the hills.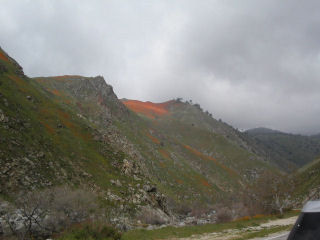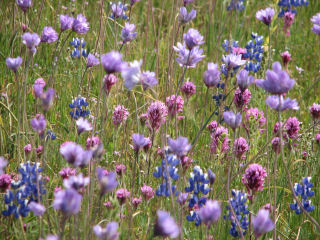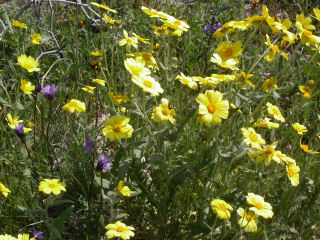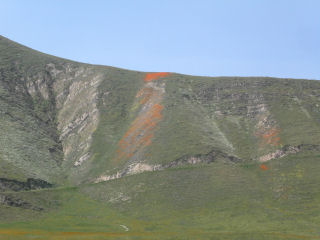 A Virtual Guidebook to Kern County!
A Virtual Guidebook to Kern County! See!!! panoramic views of the west side the of the valley, I5 At Lerdo Highway, near Lost Hills; siphon irrigation in a vast cotton field near Buttonwillow; the Tule Elk State Reserve near Tupman; Elk Hills Oil Field near Taft; rusty oil field relics at the West Kern Oil Museum, Taft; the crater left by the 1910 Lakeview Gusher between Maricopa and Taft; Interstate 5 at Sabodan Road north of Wind Gap; Rose Station at the mouth of Grapevine Canyon; Fort Tejon State Historical Park and more!